Lausanne, June 2004
---
It was unpredictably rainy when we arrived, but beautiful as well.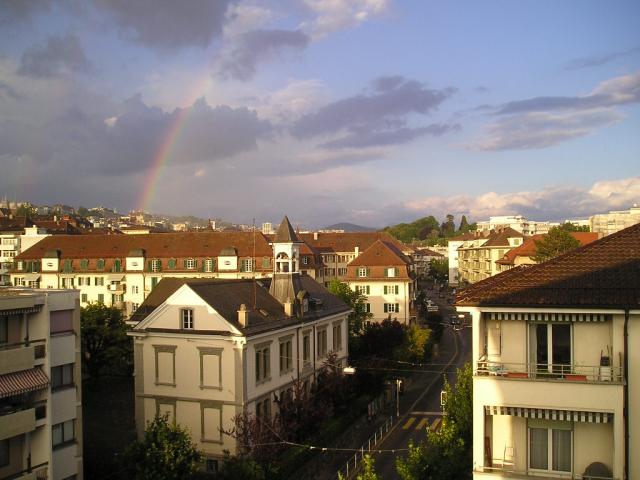 ---
My room had partial lake view, good enough for the time I spent in it.
---
Monday night out, sweet beer served in 10 liter containers; also an accidental picture of my new boss.
---
Tuesday view from the hotel balcony. Lausanne has an almost mediterranean look.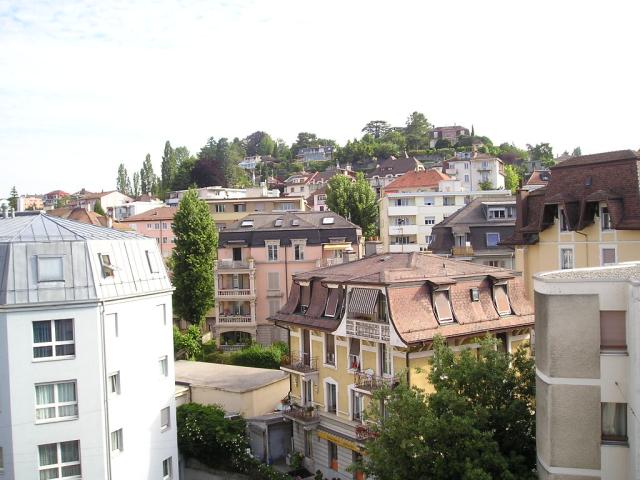 ---
And a final picture shows "a structure" at École Polytechnique Fédérale de Lausanne where we had the meetings.
---
Full-resolution pictures and others that didn't make it in this selection are available from jacek@jacek.cz, www.jacek.cz