Chuchmas' wedding, July 2004
---
Here they come!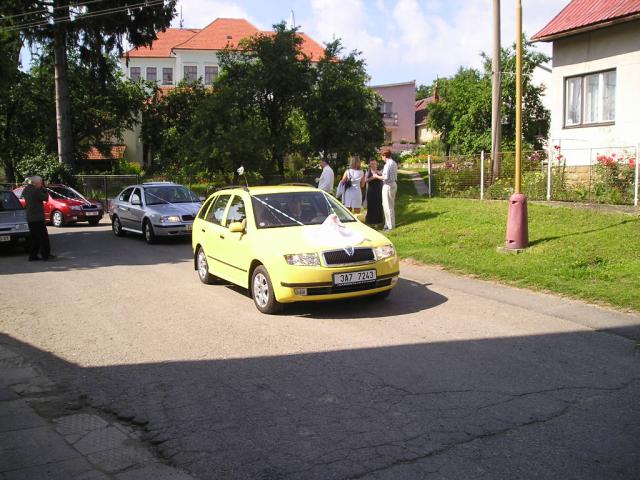 ---
The soon-to-be-married couple - Chuma and Markéta.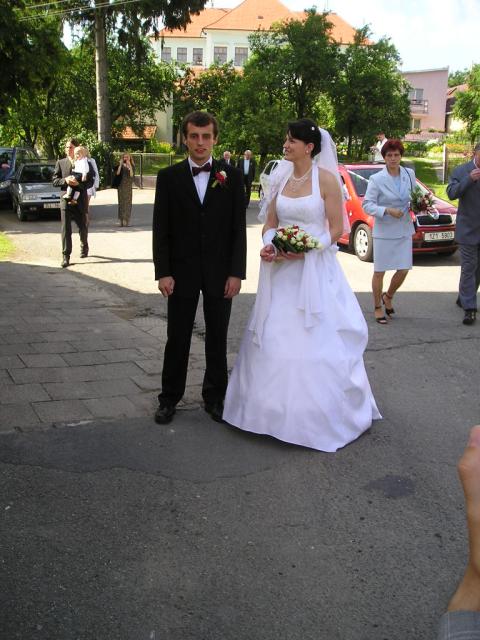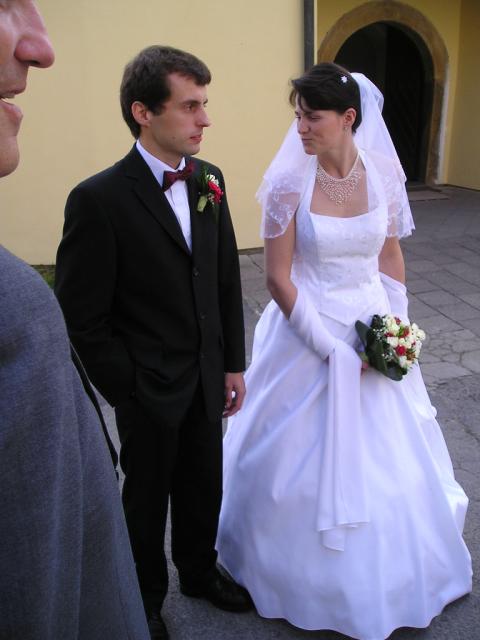 ---
Visitors included MM and Uran...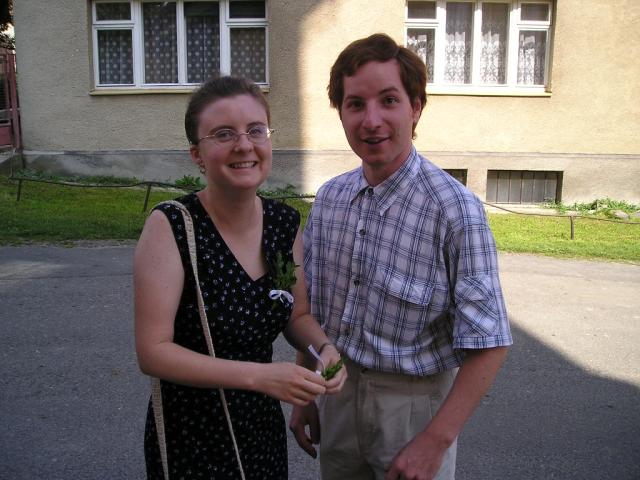 ---
...JT with his darlings...
---
...and many others.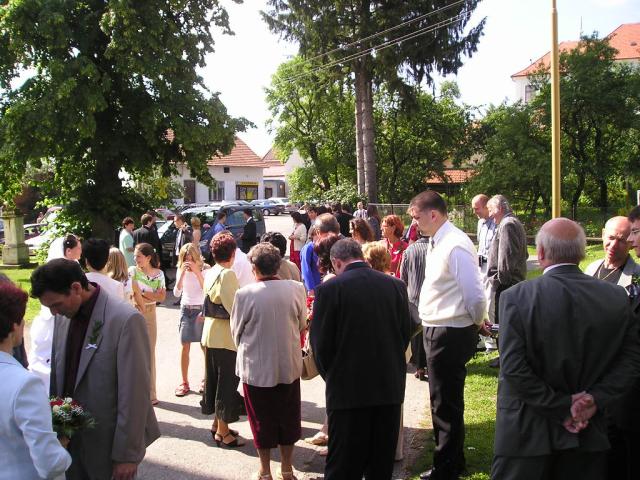 ---
Last arrangements with the priest.
---
The wedding was in this nice and simple church.
---
Father bringing the bride to her destiny.
---
And a somewhat different couple coming out.
---
Kissing the bride is of course an integral part of wishing them well, so Chuma could say nothing.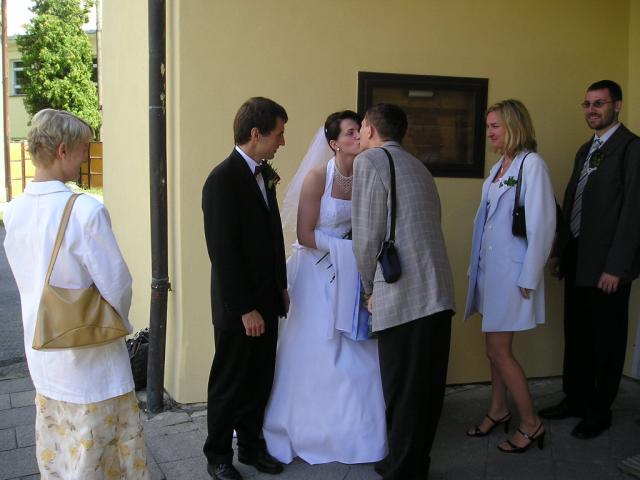 ---
Markéta will certainly like children. 8-)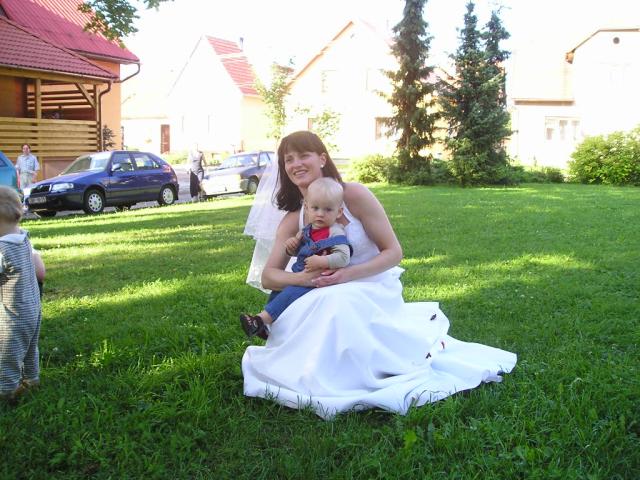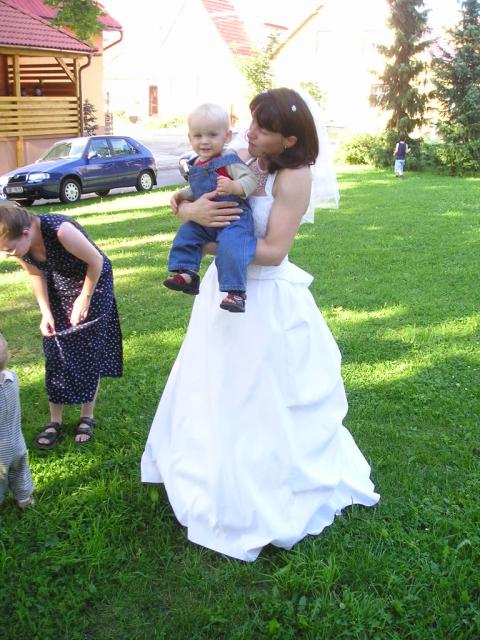 ---
The kidnapping of the bride was fun, too.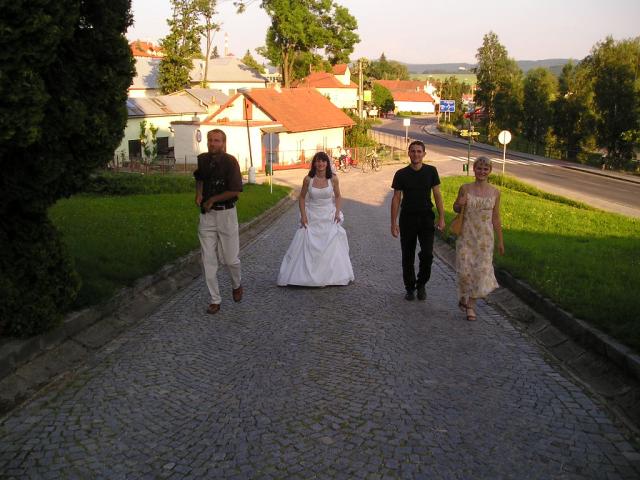 ---
Waiting for Chuma to come and get her.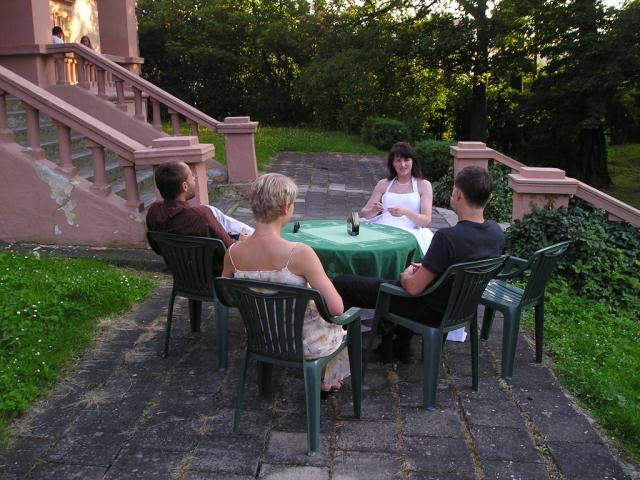 ---
Oh, here he is! (sorry, blur not intended)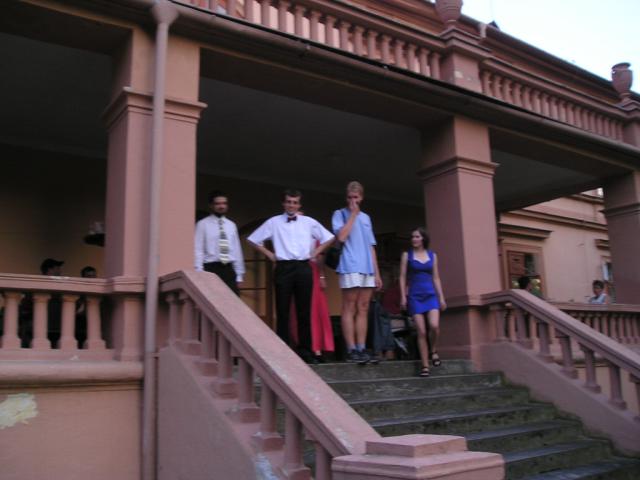 ---
Happy moment shared by the kidnappers, kidnappee and the rescuers party.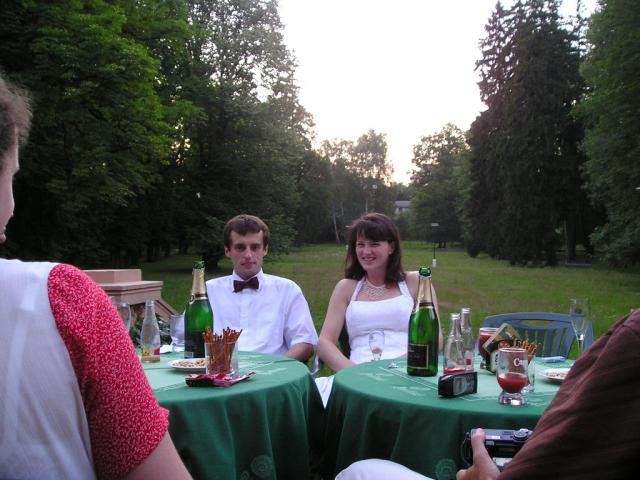 ---
And the evening finished with a lot of dancing, as appropriate.
---
Full-resolution pictures and others that didn't make it in this selection are available from jacek@jacek.cz, www.jacek.cz