Vacation in Monaco and Italy, 2004
---
First I drove from Innsbruck to Torino to pick up Petra Kiliánová, my pillion rider, the company for the trip.
This is the neat country of Switzerland.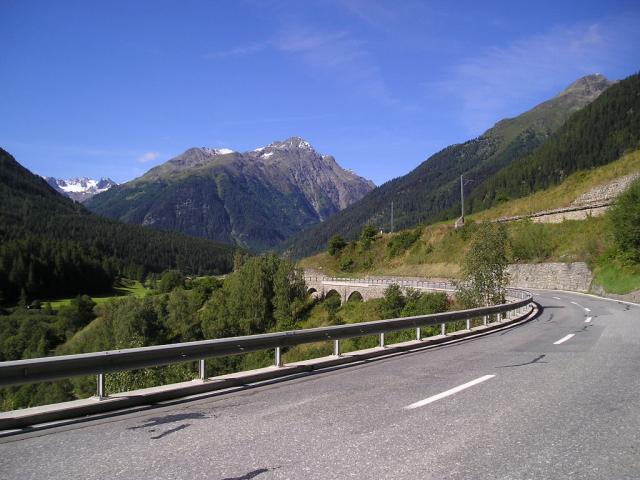 ---
Near the Malojapass - a one-sided 1500m drop from Maloja, Switzerland to Chiavenna, Italy.
(Just find Maloja, Switzerland in your favourite map and follow the road no. 3 a bit south, you'll see what it has to do to achieve that drop.)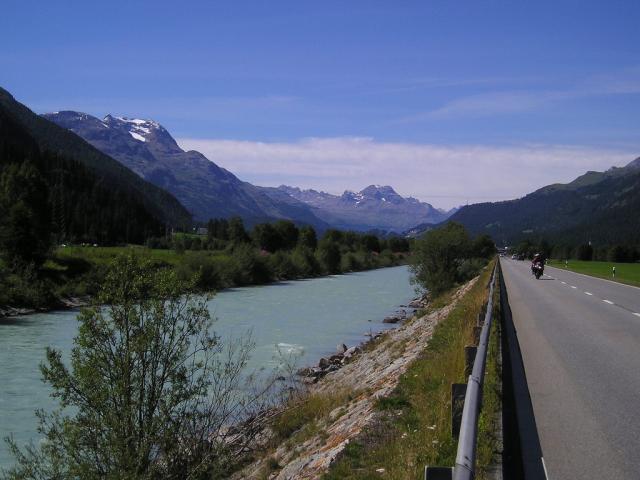 ---
From Torino, we continued to Monaco.
The first glimpse of Monte-Carlo was not so good.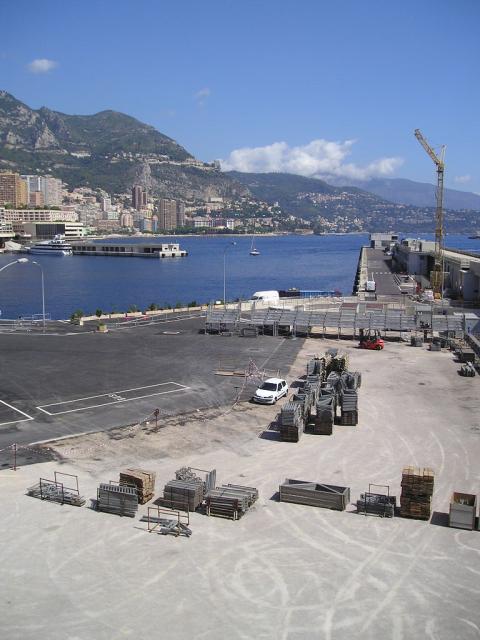 ---
A photo by a Japanese tourist, the typical one, I guess. 8-)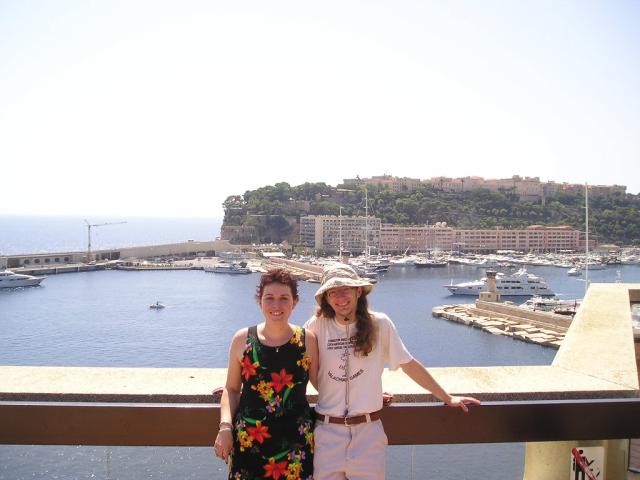 ---
Many yachts in Monaco, wish I had one of them as well.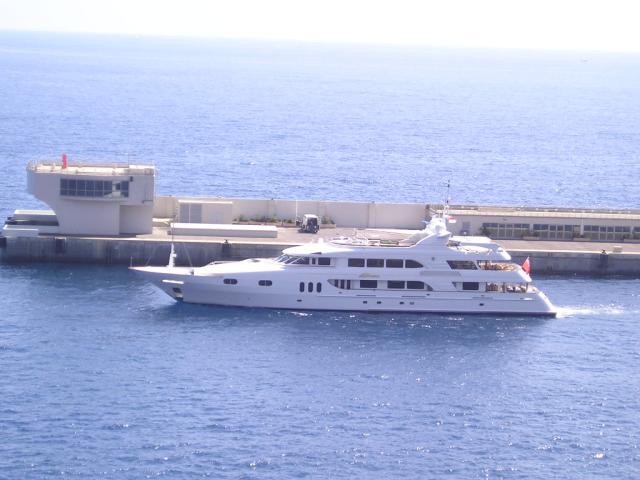 ---
Petra sunbathing on a Monte-Carlo beach, in the slight shade of a palm tree.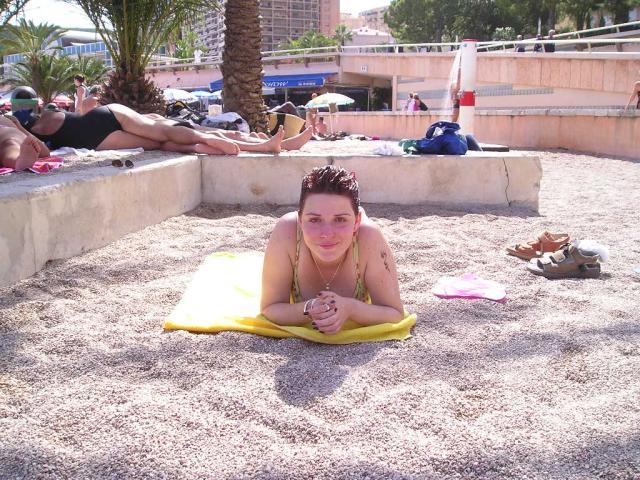 ---
This is more like Monaco!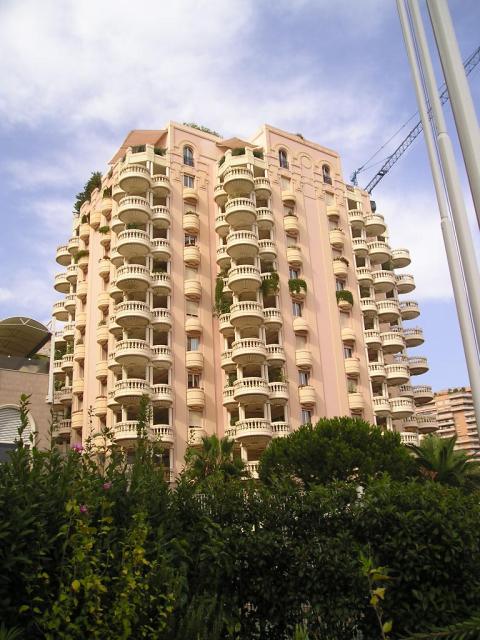 ---
No pets, but apparently the dinosaur didn't notice the sign. Or it was there before the sign.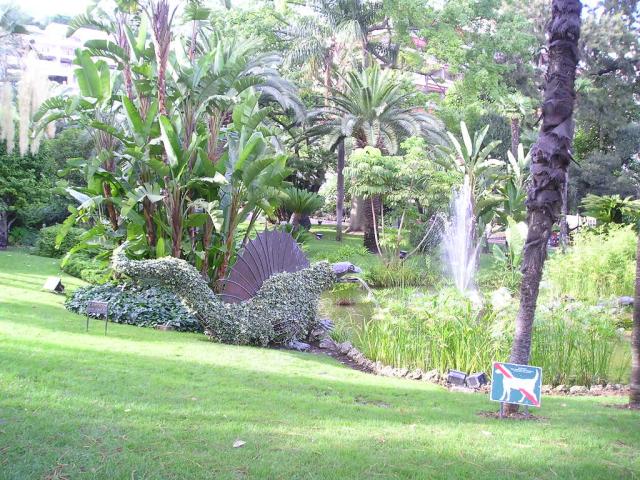 ---
The narrow streets of San Remo take us to the next day.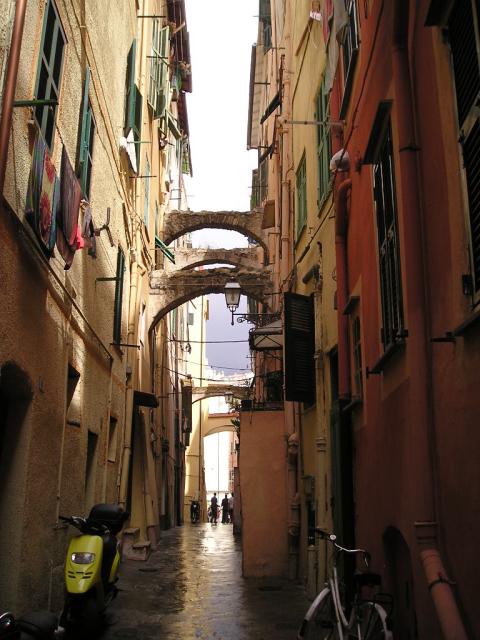 ---
Fish market, wow!
---
The narrow streets (if one can call it that) on the hill of Cervo, further east along the coast.
I wouldn't want to be a postman in Cervo.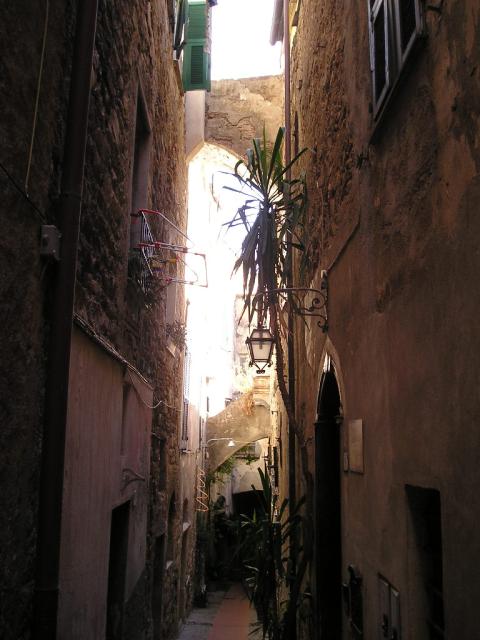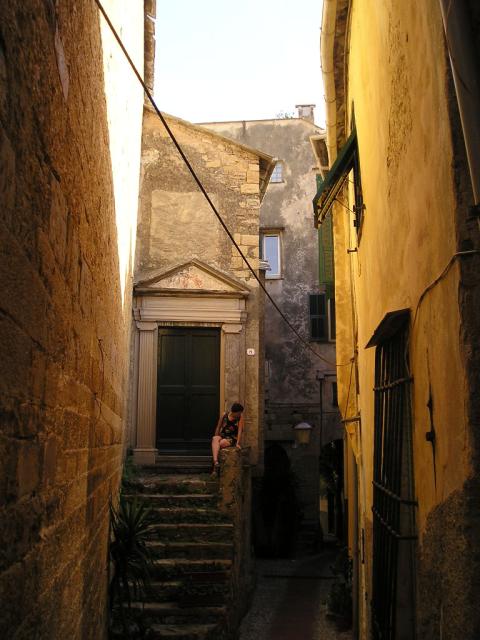 ---
View from the hill over the lower parts of Cervo.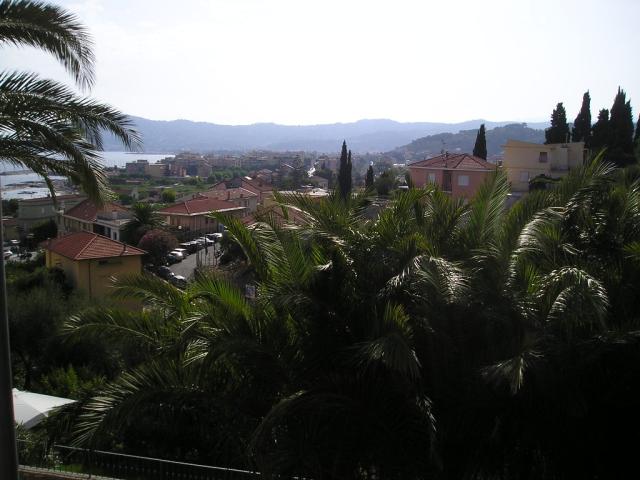 ---
The semi-famous three towers of Albenga, a town with a very nice and old historical center.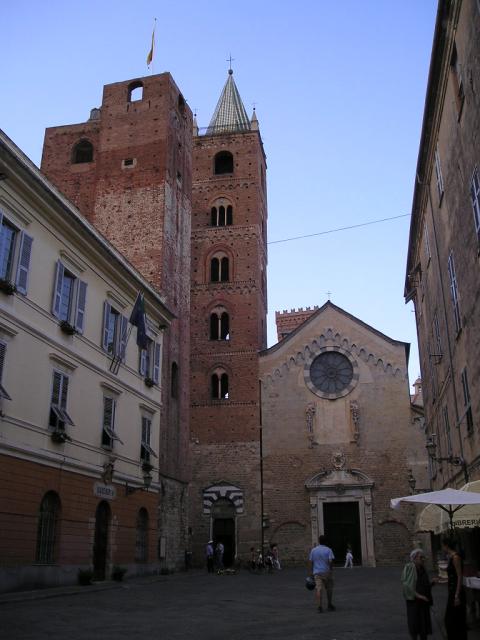 ---
Mixing shiny new with falling apart picturesque old.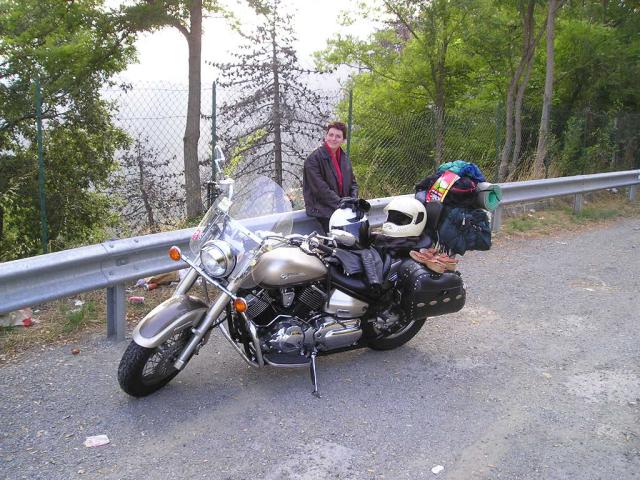 ---
This one I would call "some town".
---
A short stop the next day somewhere near Cinqueterre, a place with five almost inaccessible fishermen towns.
The curves in the roads were really getting on my nerves there, mind you.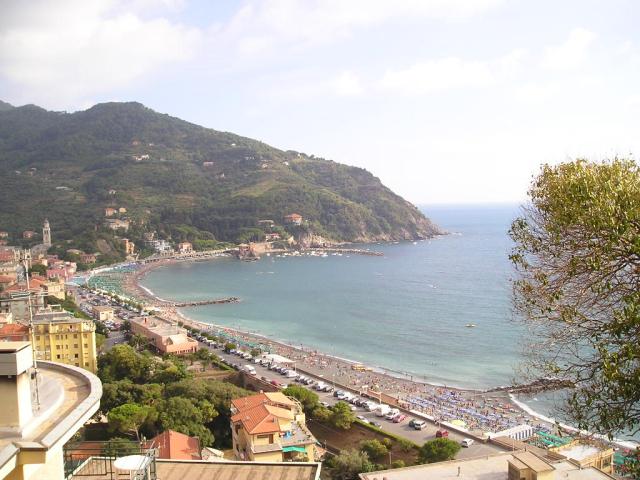 ---
The valley with one of the five towns, against the sun, as you can tell.
---
This is a glimpse of what their idea of a road is.
Except for curvy, the roads were of good quality.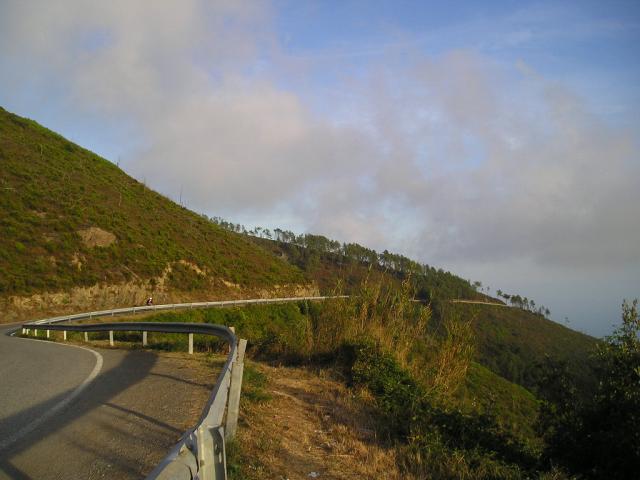 ---
Bathing in the sea the next day, near Marina di Massa.
The sea was violent so most we could do was rocking with the waves.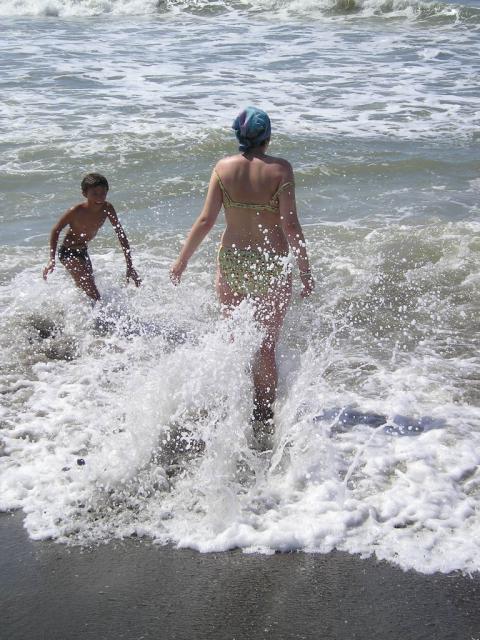 ---
Or play in the sand.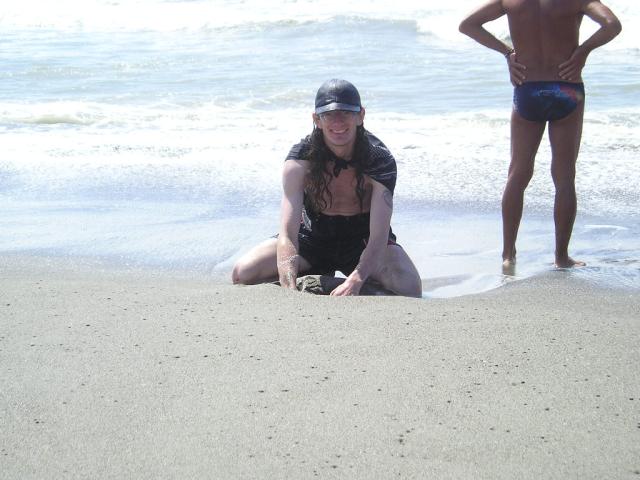 ---
Violent? Lemme tellya!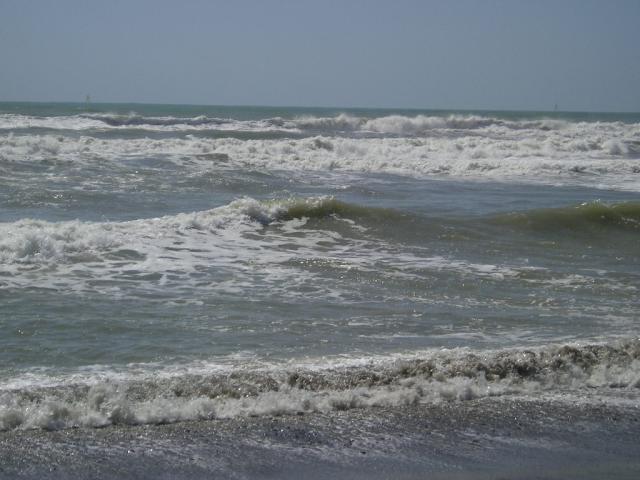 ---
Final real stop, Pisa.
---
Apparently, a nice tower there will soon fall over.
---
Isn't it pretty, though?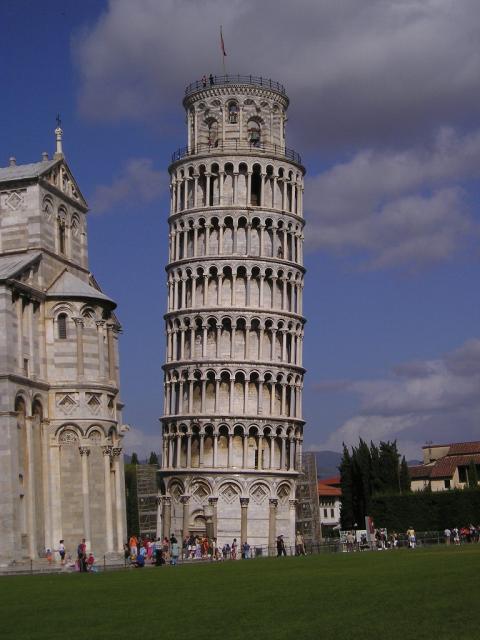 ---
Need support!
(I think every visitor to Pisa should have such a picture.)
---
Inside the cathedral.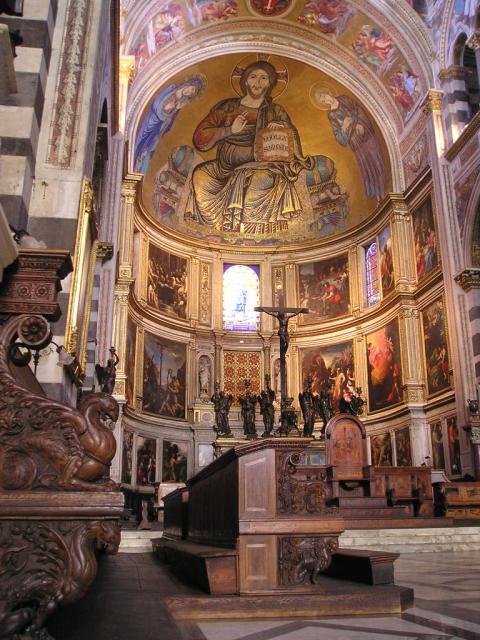 ---
On our way back to Innsbruck, some 50km from Pisa.
Surprisingly, we found that the state road number 12 starts in Pisa and goes all the way to Innsbruck, only changing designation on the Austrian border.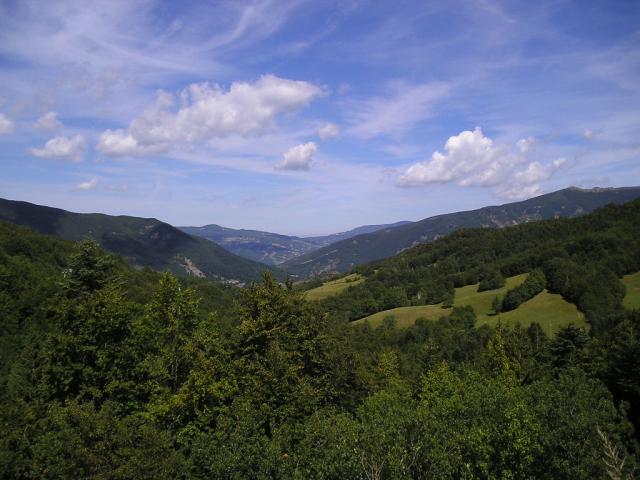 ---
Last pic documenting we were there on the bike. Well, documenting that Petra was there and the bike as well.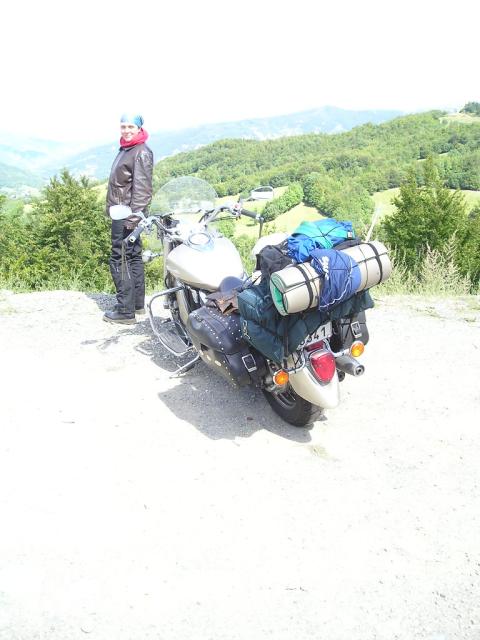 ---
Full-resolution pictures and others that didn't make it in this selection are available from jacek@jacek.cz, www.jacek.cz