London, August 2004
---
Shiny Millenium bridge leading towards St. John's cathedral.
In the lunchtime of this beautiful day it was full of people, understandably.
---
Double-deckered Big Ben tower.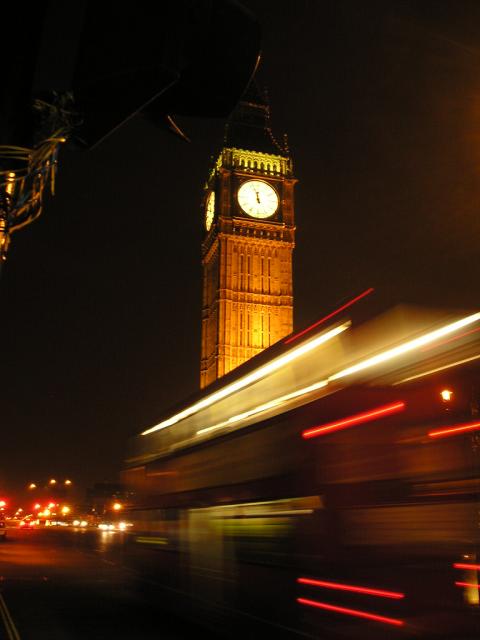 ---
View down from the London Eye on what I was going to experience soon.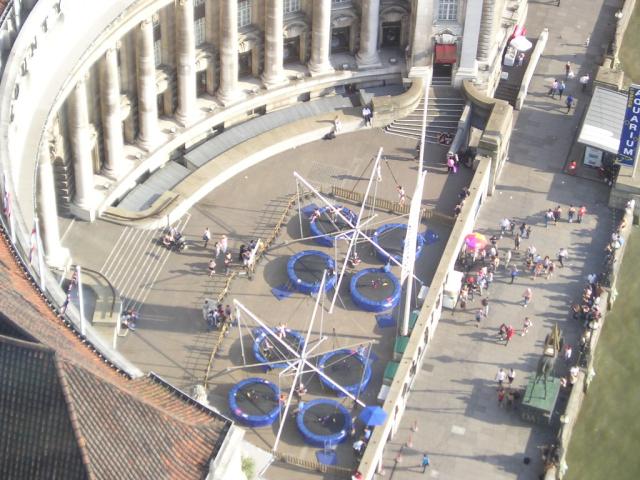 ---
After the initial screaming and general horror, I was soon able to look around.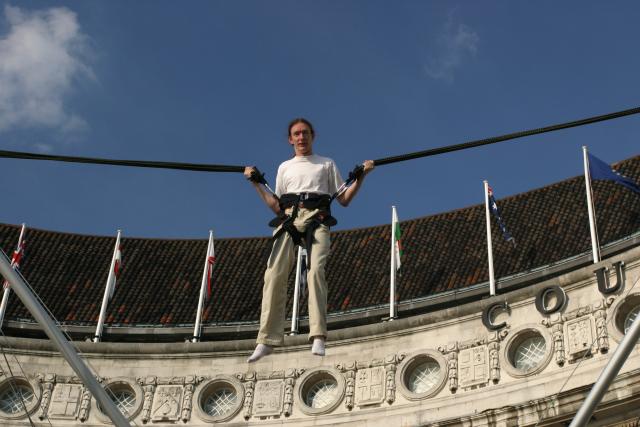 ---
And even do a backflip. I think I deserve a medal. 8-)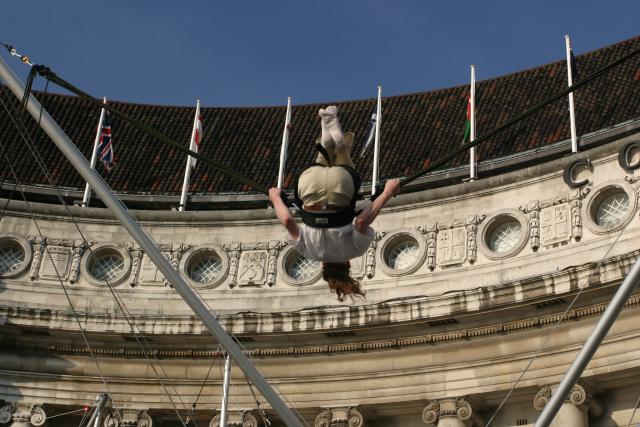 ---
Concert by Morcheeba with a brand-new singer.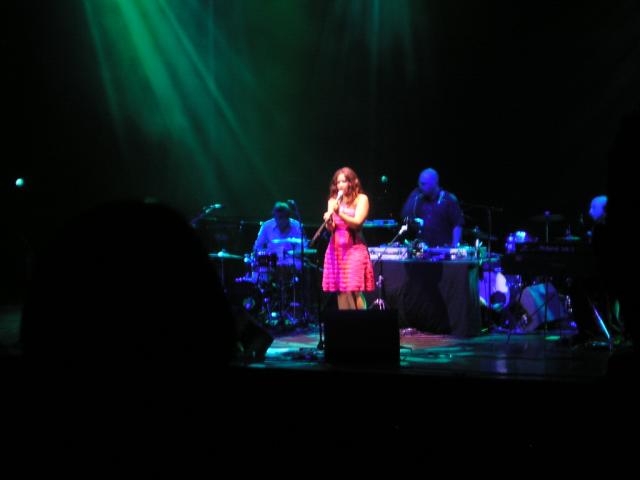 ---
Followed by Lee Hazlewood, apparently a renowned singer and songwriter. He was certainly new to me, but I liked him.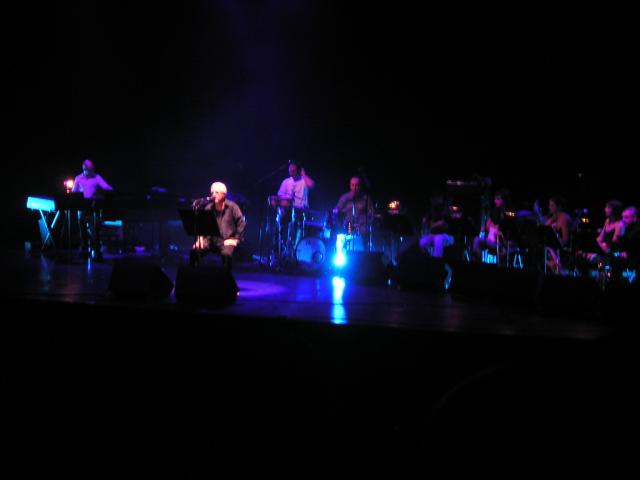 ---
Yes, everybody knows Piccadilly Circus.
Ehm, sorry, the Stonehenge.
Oh yes, I spent one day outside London, thanks to a dear friend, Mike Watts.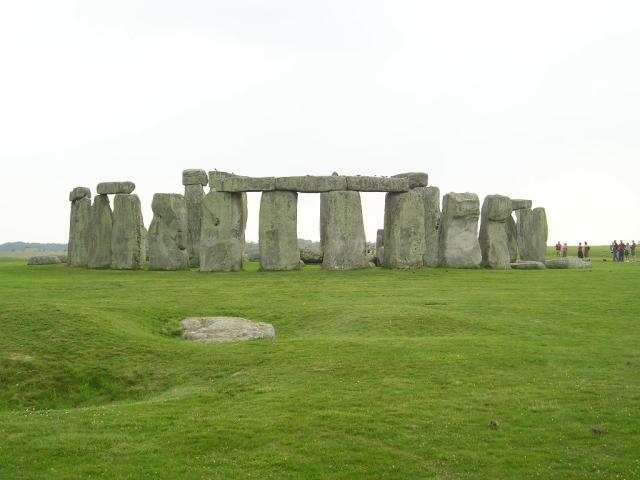 ---
I didn't know about the London Tower, surely a nice surprise.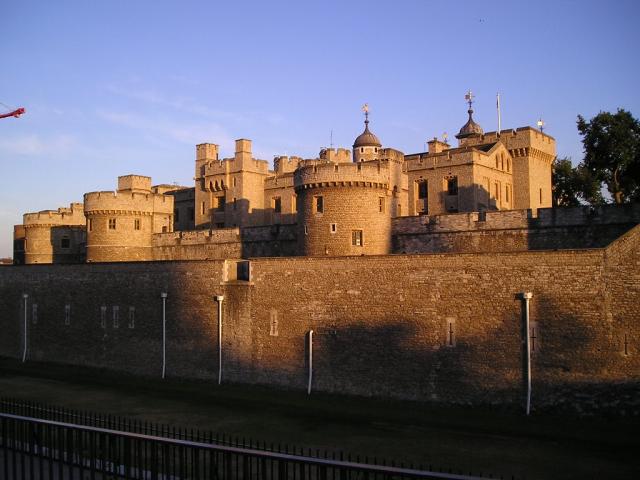 ---
And the Tower Bride, also known (incorrectly) as the London Bridge.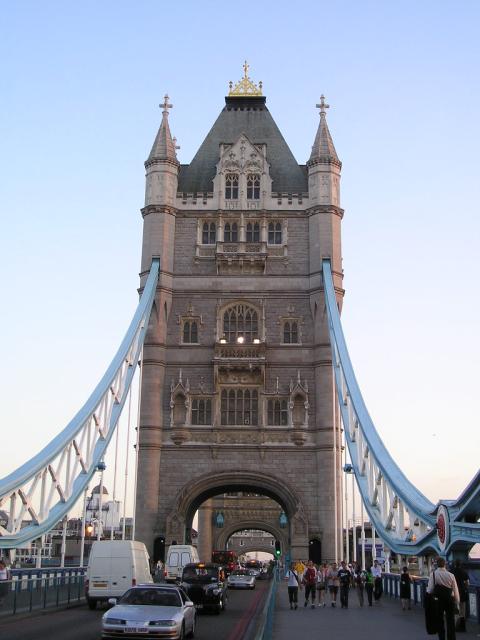 ---
The bridge was opening, which may or may not be a rare sight.
---
Again, not the Piccadilly Circus, this time it's the Trafalgar Square, with people enjoying the refreshing fountain water.
All the week I spent in London, it rained twice, never on me. Otherwise it was a beautiful and hot summer.
---
And finally the mandatory visit to the British Museum to see the mummies.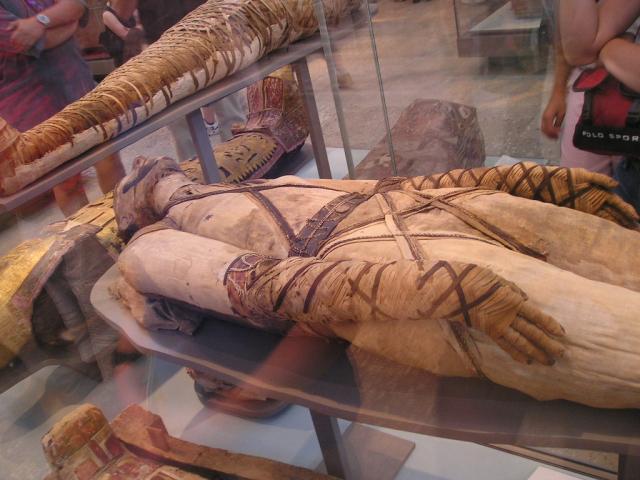 ---
Full-resolution pictures and others that didn't make it in this selection are available from jacek@jacek.cz, www.jacek.cz