Views from Patscherkofel, Jan 2005
---
First, the mountain Patscherkofel, in a picture from May 2004.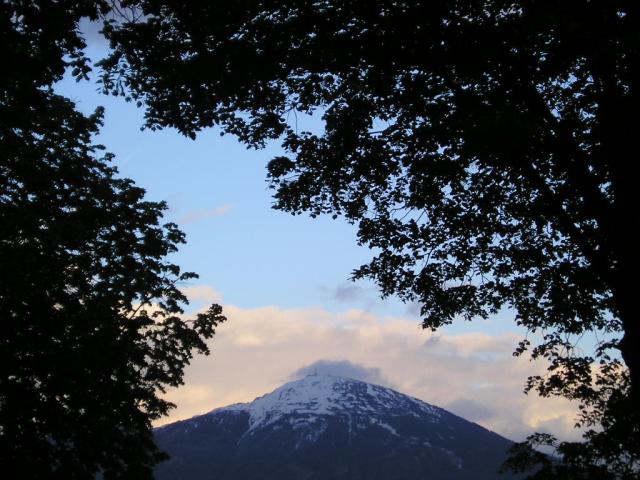 ---
Now pictures taken on Jan 30, 2005, before 10am.
Westward view along the Inn valley (Inntal).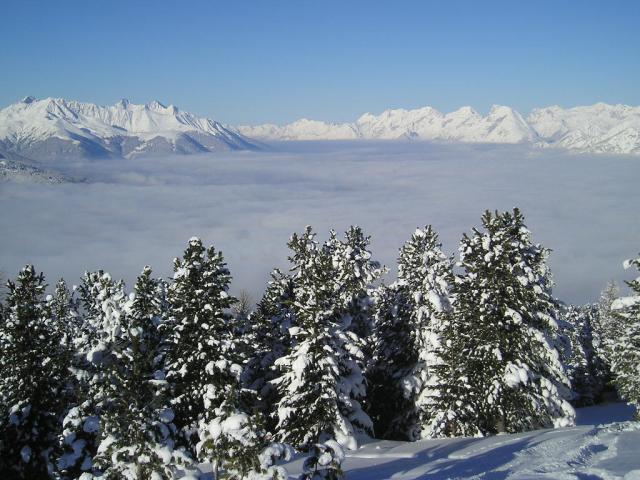 ---
West-south-west.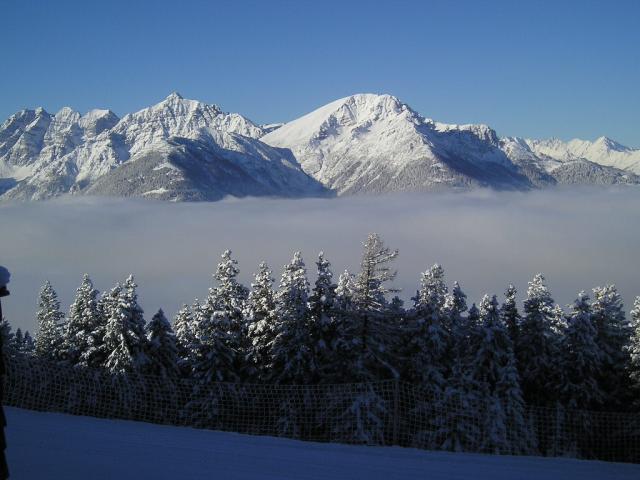 ---
South-west.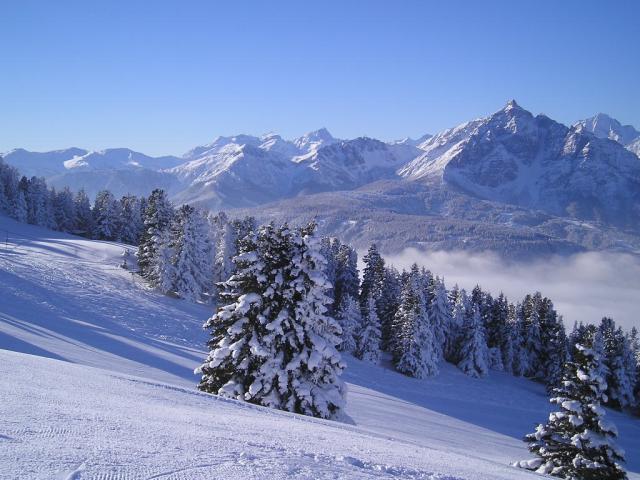 ---
North-north-west.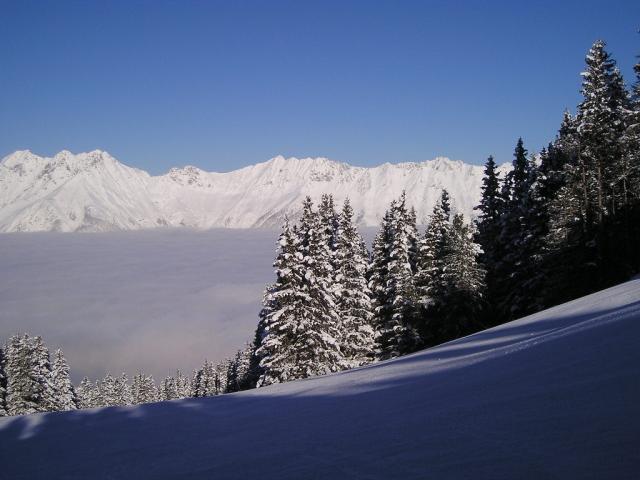 ---
Again westward along the Inntal, but four hours later.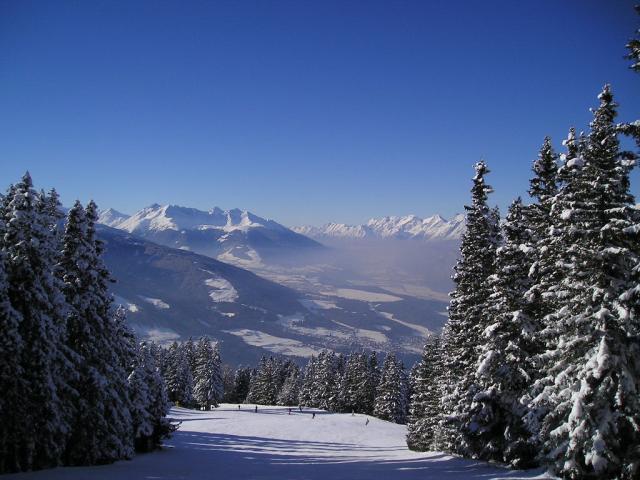 ---
And for comparison, the same direction, shot taken three weeks earlier. The river of haze is the lowest part of the Inn valley.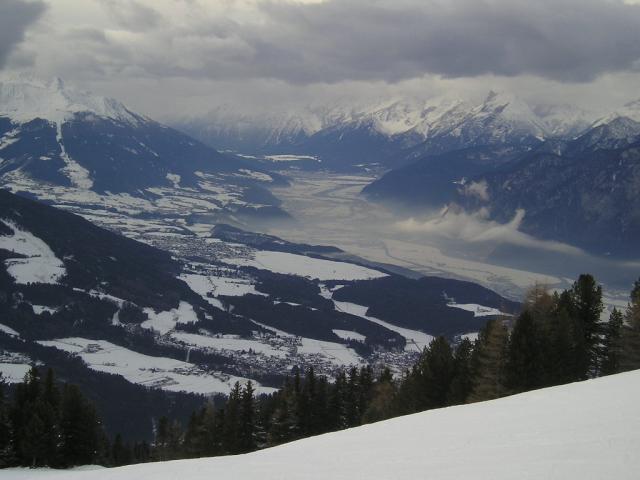 ---